INITIAL PREPARATION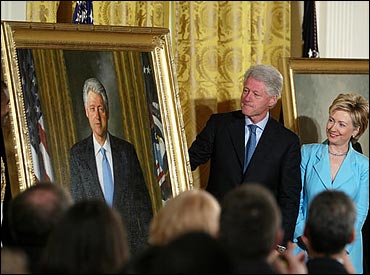 Prior to the start of the portrait the artist discusses details of the portrait such as size, mood, clothing, objects to be icluded in the portrait, where it will hang and mood. He then travels to your location for the initial preparation. This takes about 2 to 2 ½ hours. During this time, the artist takes many photographic references.

BACK IN THE STUDIO
The artist reviews the photographic reference material and makes 5-6 recommendations, which are sent to the client for further discussion and approval.

Once the look of the portrait is chosen, the artist proceeds with the painting. When it is 75-80% completed, the artist sends a photo or digital image of the progress. At this time another one-third of the fee is due.

COMPLETION OF THE PORTRAIT
When the artist feels the portrait is complete, he will again send a photo or digital image for final approval. The client has the opportunity to request any final changes. When full approval is given, the final payment is due and the artist will either ship the painting or if within reasonable driving distance, deliver it himself.

APPROXIMATE DELIVERY TIME
Delivery in approximately 18 - 24 months.